A Picture from Our Honeymoon
Sarah and I celebrated our 32nd anniversary last month.
In 1984, we had just started the business and had to wait until the following year to go on our honeymoon.
It was well worth the wait.
We flew to Bergen, Norway, boarded the Harald Jarl and embarked on an 11-day fjord cruise.
Then, we spent the last three days in Copenhagen exploring that fascinating city.
Our travel agent had done a long "customer needs analysis" to help us plan an unforgettable trip.
One incident that made it even more unforgettable was when our SAS DC-10 nearly lost an engine early in the flight home. The pilot dumped fuel and returned to Copenhagen.
It made the news.
We had a good fright and got a free night in a hotel that extended our honeymoon one extra day.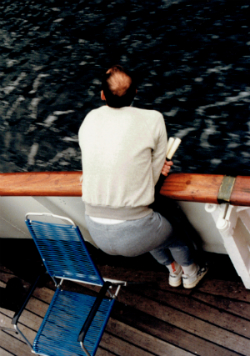 Thirty-one years ago, we took pictures with cameras that used film. We were anxious to get our honeymoon photos developed and show them to our friends.
At a little dinner party, Sarah opened the envelope and started passing around the photos.
When this one got around to me, I went over to her and said, "Why did you take this one? Now everyone can see my bald spot."
I was embarrassed.
Sarah didn't miss a beat, though.
"Chris, everybody here has seen your bald spot but you. They still like you. Plus, I told you when we got married hair isn't a requirement."
That was all I needed to hear.
I haven't worried about my hair for the last 31-years.
It's too bad none of Donald Trump's wives told him the same thing.
Think of how much time and money he could have saved dealing with this construction project.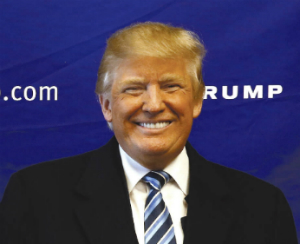 From our Chicago apartment, we can see Trump Tower.
It's silver, not blonde.
Those little words, "Hair is not a requirement" did wonders for my self-esteem.
I worry that Donald Trump's self-esteem is tied up in appearances rather than substance.
Fortunately, I married a woman who loves me for qualities other than a good head of hair.
(Sigh.)
If Trump should happen to win, I may go back to Copenhagen and shop for a little apartment there.
Skål,