About Chris Lytle
The goal is not to make a sale, the goal is to make a difference.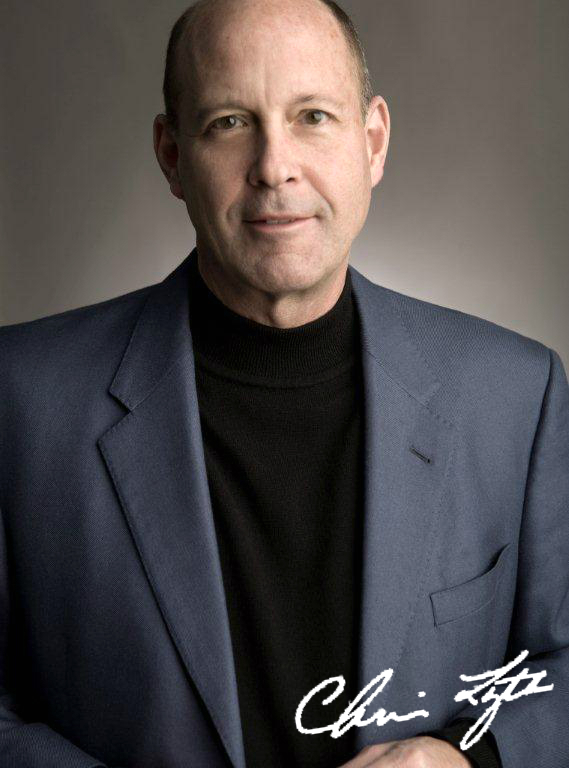 Chris Lytle has conducted more than 2200 seminars throughout the English-speaking world. A gifted speaker and teacher, Chris inspired and educated countless radio advertising sales professionals for 44 years. He is famous for providing "more usable information-per-minute" than anyone else in the business.
A small town boy from Newark, OH, Chris lived in Madison, WI for 30 years before finally moving to Chicago. That's because most flights from O'Hare are direct flights. He now takes the money he saves from not playing golf and spends it on dining out and going to the theater.
Chris is the author of the business bestsellers, The Accidental Salesperson and The Accidental Sales Manager. His company, Instant Sales Training, continues to deliver his sales training in easily digestible knowledge bites. This automatic sales improvement process revolutionizes the way sales managers develop the people who develop their profits.
"Choose to become an expert. Become known for what you know and not just what you sell and watch your sales, customer retention and referrals go through the roof." — C.L.
Chris' mission is making successful people and companies even more successful.
Because the better you get . . . the better you'd better get.
Written by Chris Lytle
The Accidental Sales Manager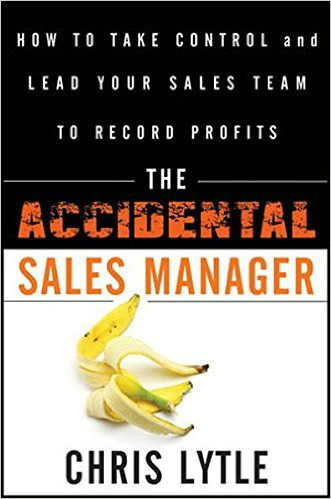 You outsold your colleagues and put your company ahead of the competition, so you've just been rewarded with a big promotion to sales manager. Congratulations! Now for the rub: You've gone from being an expert salesperson to an incompetent manager—and on top of that, you get to do two jobs as a manager and a salesperson at once. Your team (you outsold them all, remember?) can't put out their own fires, and you're the last one to leave every night. Your superiors grunted something about management classes at the local college, which don't start until next semester. In other words, you're a rookie again, and you're on your own, kid.
The Accidental Sales Manager explains the "sales management trap," where you spend your days exhausting yourself with middling tasks, losing out on sales, and suffering under a team of people who lack accountability and leadership. Drawing from the experiences of scores of sales managers, this book delivers immediately applicable ideas for coaching and developing a team of accomplished salespeople who manage themselves. Understand how to communicate up and down the chain of command, so that you know what's expected of you and your subordinates become better salespeople who raise company profits. You'll learn:
The seven roadblocks that keep B players from becoming A players
How to find out what is actually happening with your employees, and then manage the gap to lead salespeople from lagging sales to hitting their targets
How to recruit the best people by asking the right questions and hiring for traits rather than skill sets
How to lead for commitment instead of managing for compliance
How to conduct sales meetings that elicit desired changes in behavior and measurable gains in revenues
Once you escape the sales management trap, you'll find the same level of achievement as a manager that you enjoyed as a salesperson. You drove yourself to success—now lead your sales team to record profits.
The Accidental Salesperson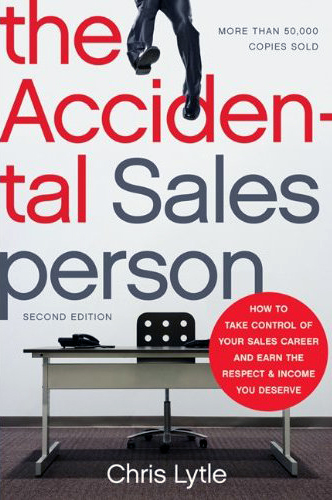 Not all salespeople plan on a career in sales. Often, sales chooses them and suddenly they find themselves in a profession they aren't fully prepared for. The Accidental Salesperson is the answer, providing the advice and inspiration they need to master the essentials and hit the ground running.
Fully updated to reflect the changes in the marketplace, the second edition provides a much-needed roadmap anyone can use to excel in sales. Filled with money-generating strategies, humorous yet instructive anecdotes, thought-provoking axioms, and powerful tools, the book includes brand new guidance on:
Selling to people who don't have time to meet – Differentiating between information seekers and genuine prospects – Using social media, Skype, GoToMeeting, WebEx, and other online tools – Building relationships competitors can't steal
Lively, entertaining, and mercifully free of the dull theories, manipulative methods, and high-pressure tactics of most sales books–the second edition of The Accidental Salesperson guides readers through every aspect of selling to today's customers.