2018 State Broadcasters Association Offering
Dear State Association Exec,
Here are three ways I want to help you help your members. And one of them is completely free.
Please look at each level and let me know your reactions.
Level 1 lays out all the free content I'm making available for the first time. This includes a LIVE webinar that I'm conducting on December 20, 2017 and repeating on January 9, 2018. I want to give it to your members. It's called LEVERAGE: Double Your Billing with Half the Effort. And it's not only going to rock, it will deliver on the promise of the title.
Level 2 is where you'll see and sample my Instant Sales Training content. This is where I develop and distribute all my new "stuff." I'm delivering "short-attention-span" sales training to today's time-starved salespeople.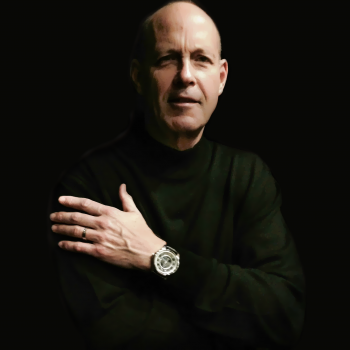 Level 3 is where you'll see snippets (12 and 16 minutes) of the two presentations I made for Henry Lackey at the 2017 KBA Convention in October. It's a little crazy at the beginning because people kept coming in and they had to add chairs.
You may have read Sharon Tinsley's post earlier about my "farewell tour" and my offer to speak at Broadcaster Association events for $2500. That offer stands for the next few years.
No sticker shock.
One level is free.
The other two are $2500 each.
In any event, you can have Level 1 for free and all three levels of world-class content for just $5,000. I'm trying to make a big difference for a small price. We can even do a payment plan.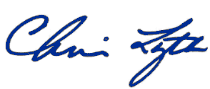 Please click on each level and see what you can do for your members.

Level 1: Free Webinar and Articles
The Webinar
Download this brochure. Brand it. And invite your members to this LIVE Chris Lytle Webinar.
Leverage: Double Your Billing with Half the Effort. I'm upgrading my Go-to-Webinar platform so I can handle 1000 registrations. Full disclosure: My new book will launch in December. It's called 23 Shockingly Simple Sales Ideas.
I will spend no more than seven minutes of the seventy-five minute seminar letting salespeople and sales managers know what my new book is about and how they can purchase it at a big discount (under $5). I'm counting on them to drive it up the Amazon/Kindle best-seller ranks.
The Lytle Article Archive
Earlier this year, Karole White asked my permission to use some of my articles in her newsletter. Of course, I said yes. That got me thinking. I've written hundreds of articles. So, I'm updating the very best ones and making them available for you to share with your members in any way you choose. On me.
Starting in January, 2018, you'll have access my hand-selected top 100 articles for you to add to newsletters and compile for your members' use in sales training or to solve a particular business/sales problem.
Here are a dozen titles to start:
What Buyers Dislike Most About Salespeople: Avoid These 10 Things and Stand Out
The First Two Minutes of Your Meeting
Getting People Involved in Your Presentation: Make it a Dialogue, Not a Monologue
How to Quickly Put Together a Written Proposal
Performing Sales Pipeline Angioplasty: Get Stalled Deals Moving and Dead Deals Out of Your Pipelines
Marketing Your Meeting: Getting Prospects Ready to Buy
Fire Up Your Prospecting Program Now
Sales "Performance" In Both Senses of the Word
How to Reduce Advertiser Turnover
"This Market is Different" and Other Sales Killers
Why You Should Burn Your Station's Media Kit
When Advertisers Want to "Test" Your Station
In addition, I'll also post dozens of vintage video sales tips on this site early in Q1 2018. This stuff is all still applicable in our current sales environment.
Here are three sample articles. I'll post all articles as Word Docs so you can copy, paste and brand them.
The Real Job of Sales Management
You Can't Bore People Into Buying
The Secret of Motivation that Motivational Speakers Don't Talk About
Access to my Instant Sales Training website for every member, market manager, GM and/or sales manager.


"Short-Attention-Span" sales training
In November, I spoke at the Dayton C. Miller Honor Society induction at Baldwin Wallace University. Professor Amy Lebo wrote to request that I do the keynote. "We would like you to share your story with the inductees and their families. You'll have eight minutes."
So, I drove six hours to Berea, Ohio, hung out at my alma mater and spoke for 8 minutes. That's the shortest speech I have ever delivered.
In the picture, I am speaking to a Radio conference in Sydney, Australia. They wanted 45 minutes. The total flying time was 18 hours, 59 minutes one way.
The trend is toward shorter and shorter training sessions.
Back in the day, I used to do full day seminars. Today, I create a weekly Instant Sales Training session that is 2-1/2 to 5 minutes long.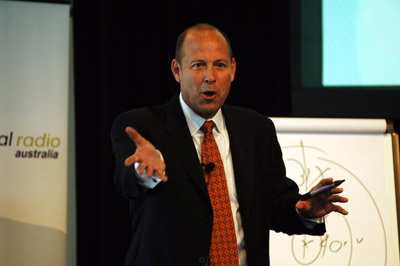 In the old days, someone would inevitably come up to me and say, "If I can get one good idea, this will be a good seminar." Today, I share one good idea every week and everyone can listen to it on their phones on the way to see a customer.
Short attention span sales training is a lot easier on the trainer. And the trainee.
Now sales learning can be a process rather than an event.
It took some time, but I've got my head around the need for short attention span sales training. Have you?
Here's a link to a short video that explains my new approach.
Instant Sales Training is a website you have probably seen since I made you a member of it for all of 2017. Here's what's available on the site now in addition to the 52 new sales meetings I'll create for your members in 2018:
125 archived sales meetings
Four 75-minute sales webinar recordings

Preventing and Overcoming Broadcast Sales' Toughest Objections
More First Meetings: Getting In To See The Hard-to-See Prospects
Advanced Consulting Skills for Broadcast Advertising Salespeople
How to "Talk" Advertising with Prospects and Customers Today
Four 75-minute sales management manager webinar recordings

The Coaching Imperative
Scarce Talent: Recruiting and Hiring the Best Salespeople
12 Sales Management Lessons You Shouldn't Have to Learn the Hard Way
Running Sales Training Sessions That Really Increase
Video: Super Charged Sales Management video training with handout
Special Report: Shaking Up Your Sales Meetings: 22 Way to Add Impact, Variety and Suspense to Keep Your Salespeople Engaged
Investment: $2500 or four quarterly payments or $650.
Here are three samples so you can hear what your members get:
The First Rule of Selling
Reset Your Sales Mindset
Getting Fired Was The Best Thing That Ever Happened To Me
Your members will get everything in levels 1 and 2, and a Lytle keynote or breakout session at your annual conference or training event.
Most meeting planners are asking for shorter sessions these days.
My "farewell tour" fee includes up to 3 hours of presentations. You can mix and match from the titles in the tabs below.
Under the first two tabs, you'll see the AM and PM presentations I did for Henry Lackey in Louisville in October of 2017. Does it look like I'm still enjoying these engagements? I am. Just as much as ever.
$5000 for Levels 1, 2 and 3 or 4 quarterly payments of $1250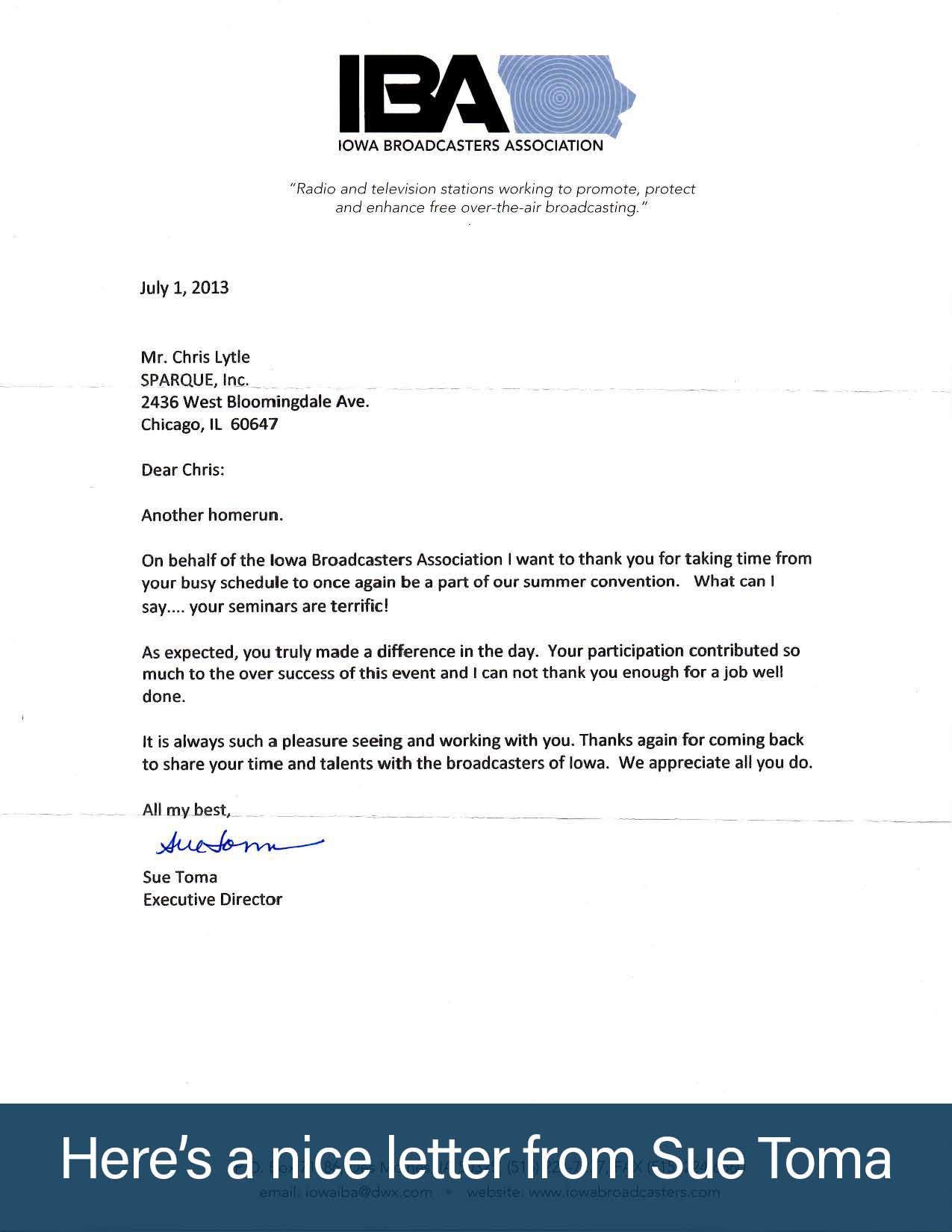 Chris Lytle's promise is a bold one: His sessions contain more usable information per minute than any sales seminar you've ever attended. He's noted for cramming his presentations with immediately applicable information. This is a superb opportunity to differentiate your salespeople in a crowded marketplace.



From the seminar outline:

The missing metrics: 3 key measurements that every salesperson needs to track
How the selling mindset has evolved and what that means to you
How to determine the strength of your current business relationships
Using "The Chart" as a roadmap to your next level of sales professionalism
Powerful new ways to think about closing sales
Embracing the three secrets of sales success
Using these zero pressure closes to secure sales and strengthen business relationships
Avoiding these 10 buyer dislikes to immediately differentiate yourself
Performing "Sales Pipeline Angioplasty" to get stalled deals moving and dead deals out of your pipeline
Using "The Magic Question" to quickly determine who are the true prospects and who are the information seekers
How to answer the buyer's five unasked questions early in the meeting and instantly differentiate yourself from the competition
Earning the trust and respect that are the basis of solid relationships
Becoming less vulnerable to being commoditized and having business stolen on price.

. . . and much more

Chris Lytle has turned on the lights and brought greater "job clarity" to hundreds of thousands of salespeople on three continents. While he's never billed himself as a motivational speaker, you will leave this session energized and ready to implement new strategies with your advertisers.

Back to Basics and . . . Beyond!  The New Fundamentals of Selling Broadcast Advertising




At the end of this fast-paced, highly-detailed session, your sales team will have new skills and gain proven strategies for selling new business and upselling current advertisers.

From the seminar outline . . .

Understanding the local advertiser's dilemma
Your success strategy: Doing it differently than your competitors.
How to "talk advertising" instead of spewing rates, ratings and station information
The critical importance of having and using repeatable sales process
The BIG QUESTION to ask yourself before every meeting or presentation
The Ice Storm Sale—Understanding the 5 elements of a wildly successful ad
Everybody has an opinion about advertising: Why you need a philosophy and a formula
Help your advertisers avoid the 3 biggest local advertising mistakes
The Advertising Masters: 7 people who made a powerful contribution to advertising and why they are important to you today
Two quick needs analysis tools that help you find and solve real problems
What to put on the first page of any written presentation and what to leave off

. . . and much more

A special 75-minute breakout session for market managers and sales managers

 

Leadership Lessons for Managers:

The purpose of this fast paced, highly-detailed session is to arm you with powerful sales management ideas that drive revenues and foster salesperson retention.

From the session outline:

 

Understanding the Paradox of Management
The Twelve Questions you want your team to answer "strongly agree"
Adjusting your leadership style based on three criteria

The Stages of Your Organization
The Stages of your People
Your preferred style of managing

How to manage through change
Avoiding the "sales management trap
The #1 Rule of Coaching
The two most powerful coaching questions (surprising)
Setting new standards to surpass old limits
How to mentor today's employees
The "secrets" of motivation that motivational speakers never mention
How to motivate without manipulation

. . . and much more
My wife Sarah says I'm in "speaker semi-retirement." That said, I've still got a passion for helping accidental broadcast salespeople learn to sell on purpose.
I look forward to helping you on whatever Level feels right for you and your members. And make sure you get the word out about the LEVERAGE webinar. It's my holiday gift to the industry you serve so well.